The task manager for teams on Slack
Feeling that tasks are scattered and tired of switching apps to manage work?
Get organized in Slack with Let's Do:
» Assign tasks, set due dates, and discuss the work that needs to get done. Without leaving Slack.
» Manage team and personal tasks. Ensure everyone is on track and on top of things.
» Onboard quickly and start collaborating on work - no new accounts to set up or invites to send out.
14 day free trial • No credit card required
By using Let's Do you accept the terms.
Used by teams at




"We've become reliant on Let's Do to organize numerous tasks in the lab. I've really been appreciating using Let's Do!"
– Frederico Henning, Department of Genetics, University of Rio de Janeiro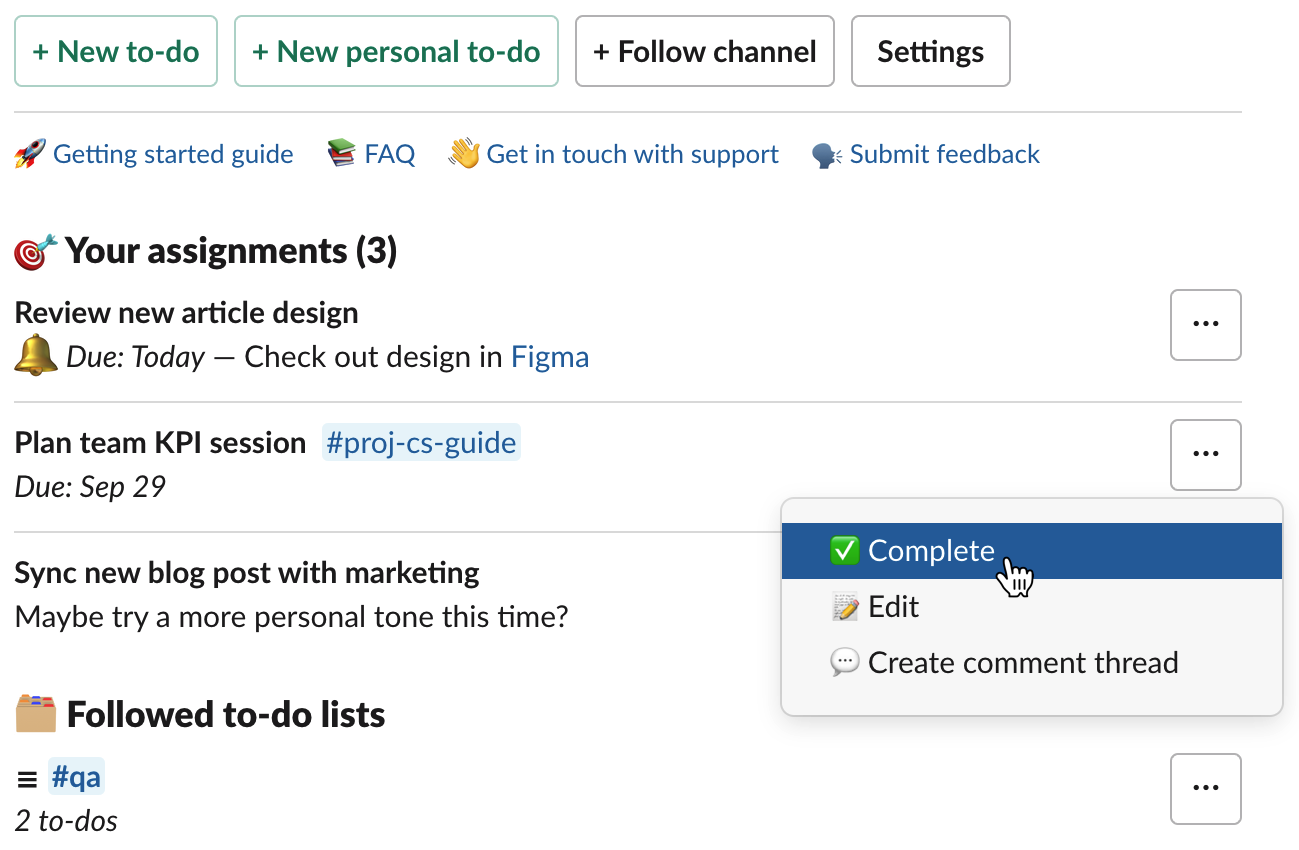 One place for to-dos in Slack
Each team member easily stays on top of assignments from their personalized to-do overview in Slack. Keep calm, organized, and know what tasks are next.
Stay in the loop
Get notified about new assignments and reminded about due tasks. Need focus or off time - turn off notifications or adjust when they are sent.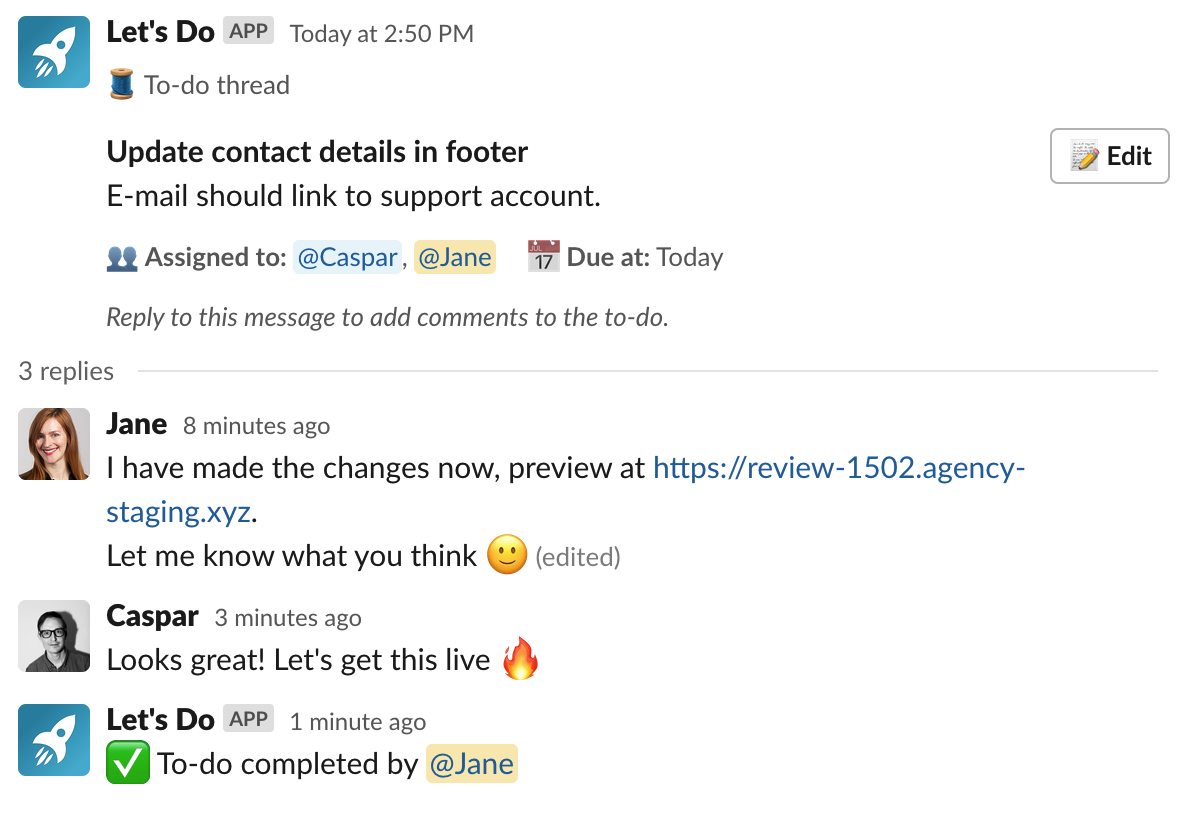 Discuss tasks
Keep all conversations about tasks tidy and organized using native Slack threads. Each task can get a thread of its own where you can use all usual Slack features, like mentions, emoji reactions, and file sharing.
Keep it lean with one task list per Slack channel
With Let's Do you create dedicated to-do lists for each Slack channel, making it easy to manage tasks and projects specific to each channel. Assign, set due dates, and comment on tasks within the channel. This means that everyone in each channel can see what needs to be done, who's responsible, and when it's due.
Plus features like: 🔐 Personal to-dos 📌 Pinned to-do lists ♻️ Repeated tasks
Start your
free trial

today 🚀

Free 14-day trial • No credit card required • Select plan when ready
👋 Have a question? Get in touch with us at hi@letsdo.io.