When you have started to use Let's Do for your Slack project management endeavors and are up to speed with adding to-do lists to project channels and getting expectations aligned with due dates, the number of tasks in your different lists has probably grown. At this point, you might start to feel the need to get an overview of tasks to keep things running smoothly.
To make it easy to get an overview of the task for each Slack channel, we have added a way to filter lists of to-dos in Let's Do. With this, you now easily view tasks and their status based on a few different choices. You will find the drop-down with filtering options just above wherever you can list to-dos in Slack with Let's Do.

The options to filter by are currently:
Open

- show all tasks not completed, this is the default selected option when viewing a list.

Due this week

- is all to-dos that have a due date set to the current week.

Passed due date

- all the tasks in the list with a passed due date.

Unassigned

- is tasks that don't have anyone assigned to them yet.

Completed

- lists the tasks that have been completed.
Perfect for shared and pinned lists
The filtering option is available for shared and pinned to-do lists, and the selected option will be saved for the list. This means that everyone who views the shared or pinned list will see the same content. With this, you can, for example, keep a pinned list of the tasks due this week for a channel to easily keep everyone on the same page on the week's focus.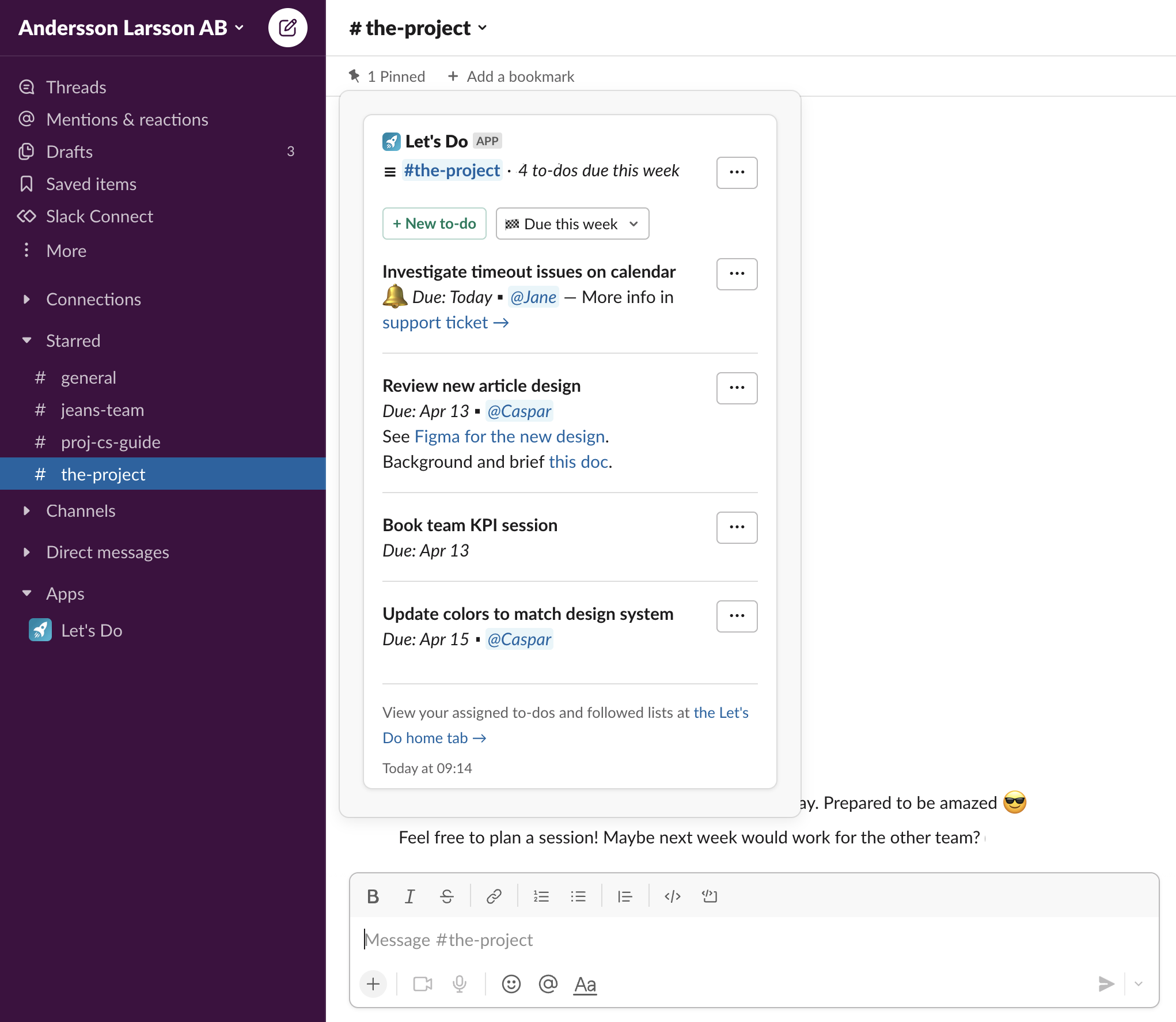 Any input on the lists feature or have any idé for other filtering options? Get in touch with us at: hi@letsdo.io.